International Conferences
The 3rd China-Japan Science Forum Took Place in Wuhan
Date:30-03-2010 | 【Print】 【close】
On March 15-16th, more than 150 officials, scientists and graduate students from several Chinese and Japanese institutes and colleges gathered in Wuhan for the 3rd China-Japan Science Forum. Sponsored by National Nature Science Foundation of China (NSFC) and Japan Society for the Promotions of Science (JSPS), the forum was organized by Chinese Academy of Sciences (CAS) and Wuhan Institute of Virology (WIV), CAS. The theme of this forum was "Infectious Disease Prevention and Control".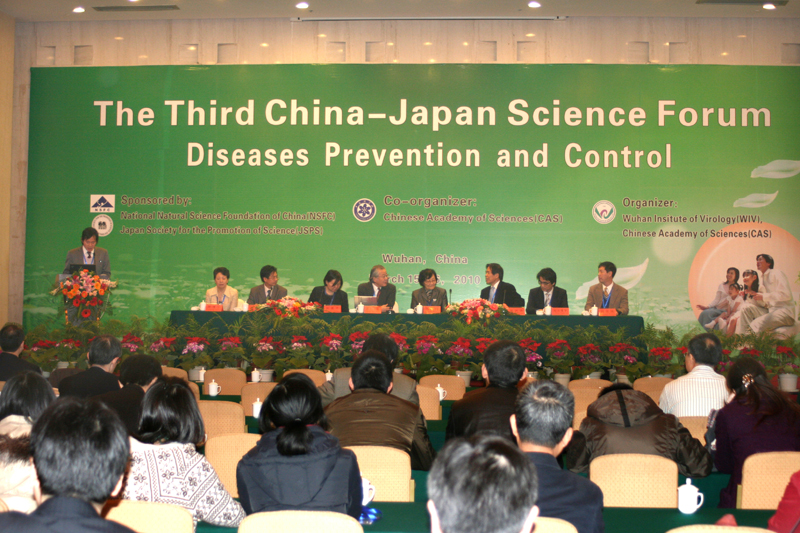 Professor Yumei Wen, Director of Medical School of Fudan University, academician of China National Engineering Research Institute, was invited as the Chinese side chairman of the forum; Professor Tatsuo Miyamura, Director-General of National Institute of Infectious Diseases (Japan), was invited as the Japanese side chairman. After a short opening ceremony, the two professors made an important speech respectively, the 41 talks were presented and covered the following topics: hepatitis, tuberculosis, influenza, HIV/AIDS and pathogenic bacteria. An inspired discussion among speakers and audiences had been made during the symposium. The organizers' excellent work was greatly appreciated by the attendees.
This forum has established an academic exchange platform for Chinese and Japanese scientists to share their achievements and progress on infectious disease prevention and control. We believe that the forum will significantly accelerate the scientific collaborations between China and Japan on infectious disease prevention and control.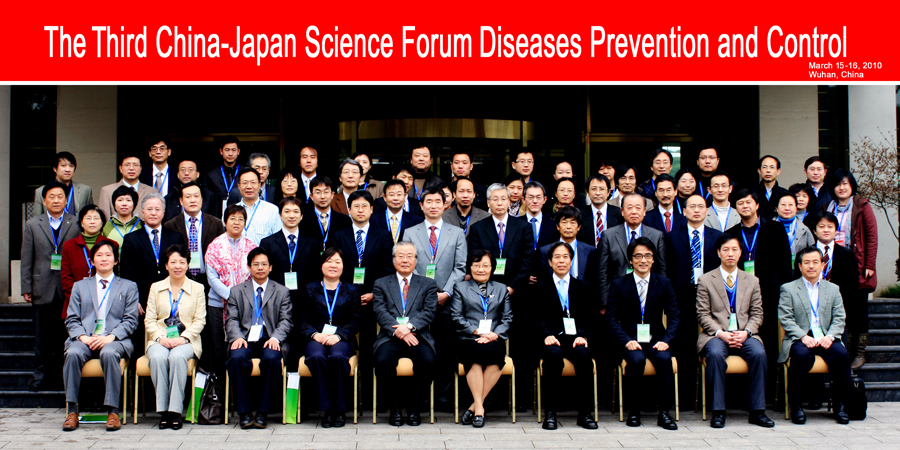 (Mr. Xiaohui CHEN and Dr. Chunfu ZHENG)