Scientists uncover a novel strategy to combat human congenital viral infections through enhancing RNAi
Date:09-04-2019 | 【Print】 【close】
Zika virus (ZIKV) is a positive-sense single-stranded RNA virus that belongs to the genus Flavivirus in the family Flaviviridae. Human neural progenitor cells (hNPCs), which give rise to building blocks of human cortex, are readily identified as the major target cells of ZIKV by using cell cultures, brain organoids and fetal brain slices. However, the mechanism by which hNPCs defend against viral infection, particularly ZIKV, remains not fully understood.
Recently, in a joint cooperation among the research group led by Prof. ZHOU Xi from Wuhan Institute of Virology of the Chinese Academy of Sciences, and the research teams led by Prof. QIN Chengfeng from Beijing Institute of Microbiology and Epidemiology of the Academy of Military Medical Sciences and Prof. HU Baoyang from Institute of Zoology of the Chinese Academy of Sciences, the scientists first detected abundant production of vsiRNAs in ZIKV-infected hNPCs with a similar potency to in mosquito cells, and ablation of key RNAi machinery components significantly enhance ZIKV replication in hNPCs.
Furthermore, they demonstrated that a well-known RNAi enhancer, enoxacin, has a direct antiviral activity in RNAi-competent cells, and enoxacin treatment can completely prevent ZIKV-induced microcephalic phenotypes in brain organoids.
Their results provided compelling evidence that RNAi-mediated immunity plays critical roles in defending ZIKV infection at the early stage of human brain development.
This proof-of-concept novel antiviral strategy may be adapted to treat other types of congenital viral infection, should additional types of cells that employ RNAi as an antiviral defense be identified and additional compounds with better RNAi-enhancing activity be discovered.
The research paper has been published as the cover story in Cell Research entitled "Zika virus infection induces RNAi-mediated antiviral immunity in human neural progenitors and brain organoids".
This work was supported by the National Key Research and Development Project of China, the Research Program of CAS, the Strategic Priority Research Program of CAS, the National Science and Technology Major Project of China, the National Natural Science Foundation of China and etc.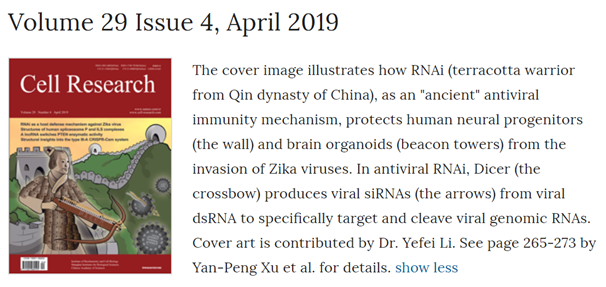 Figure 1. The research paper has been published as the cover story in Cell Research (Volume 29 Issue 4, April 2019). Image by ZHOU Xi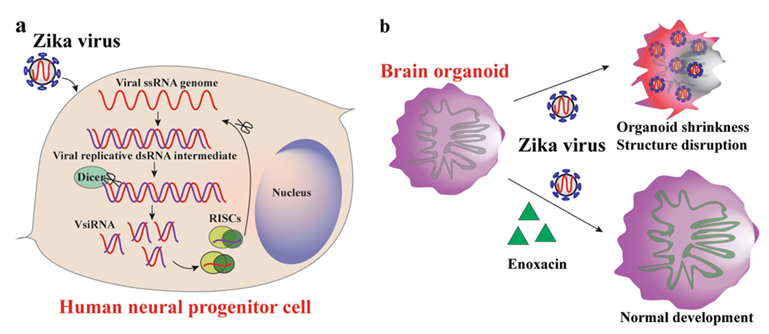 Figure 2. RNAi plays antiviral roles in ZIKV-infected hNPCs. Image by ZHOU Xi
Contact:
ZHOU Xi
E-mail: zhouxi@wh.iov.cn
Wuhan Institute of Virology, Chinese Academy of Sciences, Wuhan 430071, China. (http://english.whiov.cas.cn/)